Halloween is the ideal time for kids to unleash their creativity and create unique Halloween crafts. You may offer some assistance to your kids for creating some masterpieces this Halloween. Most probably you would end up finding all the raw material for your Halloween crafts at home itself Halloween quotes. Just choose the craft ides as per the age of your child so that he can get involved in the process of making and you don't have to do all the labor. Conjure up some interesting ideas for Halloween crafts: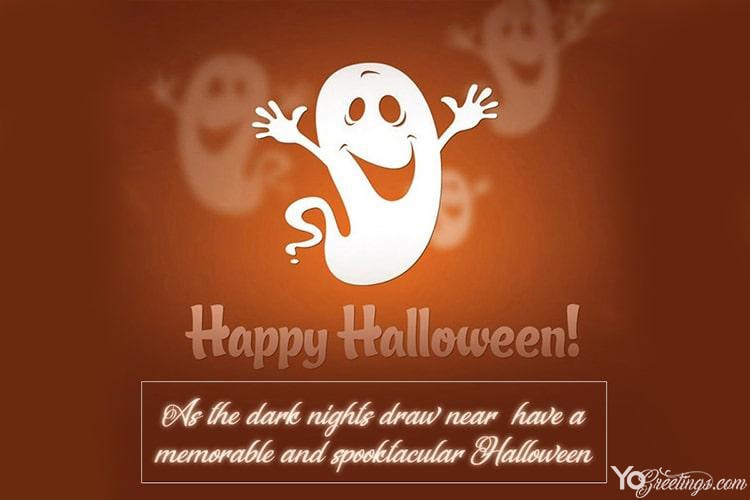 Kiddy Party invitations:
Take some colored chart paper. Ask your child for choosing the shape he would like for his extraordinary invitation. You may cut it in the shape of a hand, ghost, flying witch, cauldron or any other shape you child wishes. Color the shape with lovely shimmers and bright colors. You may choose to decorate it with some leftover lace, sequins, beads etc and make the invitation look unique and snazzy.
Trick or Treat bags
Take some old cloth pieces and stitch them to the size of the trick or treat bags you wish to make. Use some fabric colors to paint some Halloween pictures like a ghost, egg, witch, decorations etc all over the bag. Use lace trimmings for the edges and some fancy threads for tying the bag. If your kids wish to carry the bag on their shoulders you may also stitch a long ribbon as the shoulder strap for the bag. Let the bags look elaborate and ornamental as your kids would love showing them off to their friends.
Scary Scarecrow:
Take two large pieces of wood. Put the larger piece of wood in the ground and nail the smaller one to the big wood at about ¼th the length to give the impression of a body with two hands. Take an old shirt and a pair of old jeans. Stuff them up well with some old newspapers and add some straw too. Take a pumpkin and make it hollow. Cut out the shape of eyes and some jagged teeth. Fix the jeans and shirt on your wooden sticks accordingly and put the pumpkin head on the top. Make it wear a muffler and hold a stick too. You may add knick knacks like a cigarette, hat, old shoes or any finer detailing to make your scarecrow more unique and fancy.