Who doesn't like beautiful jewellery? Whether it's a diamond ring or an inexpensive beaded necklace, jewellery of all types is always in vogue. Just consider that in the US over $2bn is spent on jewellery for Mother's Day alone!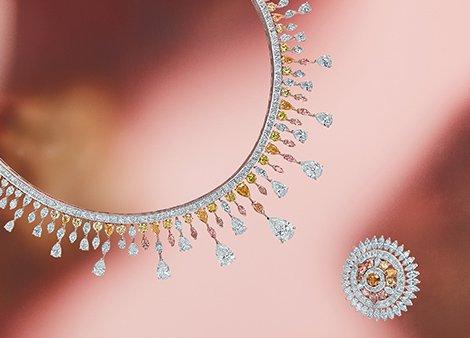 But there's a growing number of consumers who want to know that the jewellery they're wearing hasn't contributed to environmental damage or exploitation of artisans in developing countries buy gold in dubai. This is what it is now called fair trade or ethical jewellery.
Let's face it: the production of jewellery around the world too often involves harmful exploitation of both natural and human resources. Just witness the harmful effects of gold mining in countries like Peru, where cyanide is used to extract the gold, leading to untold environmental destruction. According to the Catholic international aid agency CAFOD, some open-pit gold mines have wreaked such destruction on the landscape that some are even visible from space.
And let's not forget the sweatshop conditions of fast fashion jewellery manufacturing in so many parts of the world, where underpaid workers toil away under exploitative conditions.
Now a new generation of ethical jewellery brands is changing all this. But what makes them 'fair'? Here are the seven principles underlying the new generation of fair trade jewellery brands:
1) The provenance of materials is hugely important. For precious metals, ethical jewellery brands are turning to cooperatively-run mines which avoid highly damaging mining practices. For diamonds, there's the 2003 Kimberley Process, which manages and certifies the international trade in diamonds to clamp down on the trade in 'conflict diamonds'. For other materials, fair trade jewellery designers are sourcing sustainable materials like recycled glass and sustainably-sourced seeds or wood offcuts to use in their jewellery.
2) Fair production prices: ethical jewellers pay fair wages commensurate with the local cost of living in the producer country. Most companies choose to work with producers in developing countries in order to help create work for skilled but marginalised producers. The bottom line is that your purchases literally help to create a better global trading system.
3) Investing in local communities: fair trade jewellery brands invest in their producers. This might include helping secure better workplace arrangements, to contributing towards training and capacity building, to helping to finance community projects like building schools or providing childcare facilities.
4) Direct relations with producers, which eliminate unnecessary or exploitative intermediaries. This means producers receive the direct benefits derived from selling to a wider marketplace, empowering them to re-invest in their work, lives and communities.
5) Transparency: ethically-minded customers are interested in where their purchases come from and who makes them. Fair trade jewellery brands are open about their production values, because they have nothing to hide. This means they open themselves to accreditation and certification bodes, who can audit what they claim to be doing.
6) Jewellery adds value. No-one's denigrating the value of fair trade commodity products, but there are limits to how much producers actually make from selling primary agricultural commodities like coffee beans. A coffee bean is only worth so much, while finished ethical jewellery can bring added-value to producers.
Having worked in the wholesale jewellery business for many years, I've come across every variation of the jewellery party, and jewellery party organiser. We've supplied businesswomen who were incredibly successful, running profitable parties across the UK for many years, we've supplied party organisers who place very small orders once or twice before going out of business, and we've supplied women who make and sell most of their own jewellery.
Home made jewellery parties are becoming more and more common, though the skills required are quite different to the more traditional types of parties. Unlike consultants who work for Virgin Vie or Lia Sophia, the home made jewellery party organiser is more than just a businesswoman. She is also the artist responsible for making the jewellery. A such, she must combine artistic skills with hard business skills in order to be successful. This is not an easy combination, and may account for the small number of truly successful home made jewellery party organisers.
So if she's making all her own jewellery, where do jewellery wholesalers come in?
The problem with home made jewellery is one of volume and variety. Each piece takes time to produce, and each new variety takes even more time to design. Producing thirty designs of necklaces or bracelets takes a lot of work, but thirty individual designs is not that great a number when laid out on a large table. People who go to jewellery parties with the intention of buying expect to see variety. They expect to be able to buy something for themselves, their daughters or mothers, or as a gift for a friend. With only thirty designs to chose from, how likely is it that they will find all the items they are looking for.
And that's where we come in. Many of the home made jewellery party planners who buy from us do so to supplement their own stock. To add to the thirty designs they make themselves, they source from wholesalers in order to offer that extra variety that makes the difference between success and failure. Often, the items they chose to purchase are ones that they do not or cannot make themselves, but that their customers expect to be able to buy at a jewellery party.